Plus de 1000 personnes, dont 400 enfants, sont mortes au Nigéria suite à un empoisonnement au plomb causé par des mauvaises pratiques d'exploitation minière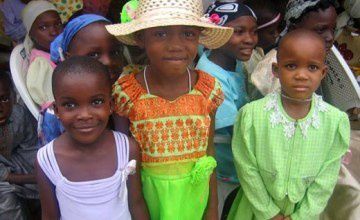 An estimated 400 children have died from the inhalation of lead poison in six communities in Zamfara due to improper mining practices.
Mr Hamzat Bala Lawal, the National Coordinator, African Youth Initiative on Climate Change (AYICC), Nigeria chapter, disclosed this while speaking with the News Agency of Nigeria (NAN) on Wednesday in Abuja.
Lawal, who is also the Advisor, Nigerian Youth Climate Action Network (NYCAN) and member, Steering Committee, told NAN that the root cause of the lead poisoning crisis was unsafe mining and ore processing.
He stressed the need to provide access to facilities and programmes to people engaged in mining and ore processing, to enable to safely mine and process ore without exposing themselves or others to toxic lead.
He quoted 'Medecins sans Frontieres', an international NGO, as saying that the environment had to be properly sanitised for the affected children to receive adequate treatment.
Lawal said that his organisation had been are advocating for the Federal Government to release 5.4 million dollars for environmental remediation, to eliminate the contaminant.
According to him, the process of eliminating the poison from the communities would take a period of three to six months.
"Over 1,000 people have died from this poison in these six communities due to mining activities.
"Overtime, we will adopt the best practice of mining in order not to re-pollute the environment."
The coordinator also highlighted the importance and advantages of a functional National Climate Change Commission in Nigeria.
He said that the commission would provide leadership, coordination, resources and information to fully respond to climate change.
Lawal, who, over the years had been involved in environmental issues, noted that Nigerian Youths represent about 65 per cent of the country's 167 million people.
He added that this was an important factor in tackling the effects of climate change.
He also said that the African Youth Initiative on Climate Change (AYICC) and Nigerian Youth Climate Action Network (NYCAN), Nigeria chapter, were collaborating with other stakeholders to launch a campaign to follow the process up to implementation level.
Source:Allafrica