Démissions en série au sein des banquiers et des gouvernements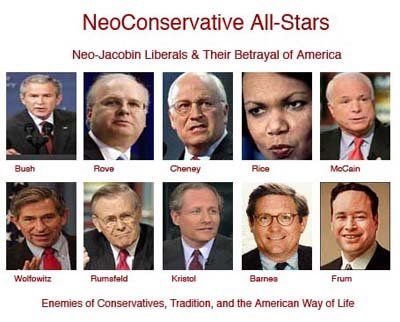 Kerry Cassidy publiait aujourd'hui une liste exhaustive de démissions au sein du monde financier et gouvernemental (voir DÉMISSIONS plus bas).  Ceci est confirmé par Benjamin Fulford dans son dernier billet. Il semble que les poursuites entamées par la famille Dragon, la récente demande d'enquête sur la fraude à la maison des Lords de Londre et la fraude de 6 billions en bons du trésor sortie en Italie, font des ravages au sein de l'élite.
BENJAMIN FULFORD
¯¯¯¯¯¯¯¯¯¯¯¯¯¯¯¯¯¯¯¯¯¯
« On peut maintenant dévoiler que l'Irlande, le Portugal, la Grèce et l'Espagne ont tous dit aux banques qu'ils n'allaient remboursé aucun de leurs prêts car ils ont été faits illégalement. C'est une des raisons qui a poussé Moody's à coter à la baisse 114 institutions financières dont la Citibank, Golman Sachs, Bank of America, Deutschebank, etc. Ce sont les institutions à qui appartient la Federal Reserve, qui va bientôt être fermée selon une source du Pentagone. En d'autres mots, ces pays font faire défaut de paiement, mais pour faire changement, ça va être les banquiers et non les citoyens qui font payer.(…)
Aux États-Unis, le Pentagone a décidé de faire une purge majeure au sein d'organisation à haut profile comme le Barreau et l'American Medical Association. Les compagnies des l'industries chimique et pharmaceutique sont particulièrement dans la ligne de tir, ainsi que Microsoft et Monsanto, toujours selon une source du Pentagone.
Rockefeller, les Bush, Rumsfeld, Wolkovitz, en fait les Neocons, sont sur le point d'être arrêtés selon de multiples sources. Nous aurons la preuve quand ça sera fait.(…) »
DÉMISSIONS
¯¯¯¯¯¯¯¯¯¯¯¯¯¯¯¯¯
2/6/12
Romanian prime minister and cabinet resign en masse
http://www.guardian.co.uk/world/2012/feb/06/romania-pm-cabinet-resign
2/20/12 (GERMANY) GERMAN PRESIDENT Christian Ruff resigns (financial corruption charges)
http://www.dailymail.co.uk/news/article-2102524/German-President-Christian-Wulff-forced-resign.html
RESIGNATIONS FROM WORLD BANKS:
(1) 9/25/11 (SWITZERLAND) Bank chief resigns over £1.5bn rogue trader crisis
http://www.dailymail…ng-scandal.html
(2) 10/29/11 (CHINA) Resignations Suggest Shift for China's Banks
http://online.wsj.co…4190522426.html
(3) 11/01/12 (INDIA) More directors of the Beed district bank resign
http://www.thenews.coop/article/more-directors-beed-district-bank-resign
(4) 11/21/11 (JAPAN) UBS's Japan Investment Banking Chairman Matsui to Resign
http://www.bloomberg…-to-resign.html
(5) 11/29/11 (Iran) Iran's Bank Melli CEO Resigns Over Loan Scam
http://www.dailymoti…-loan-scam_news
(6) 12/15/11 (UNITED KINGDOM) Senior private banker resigns from Coutts [a very exclusive private bank]
http://www.reuters.c…E7NF23S20111215
(7) 12/22/11 (FRANCE) Societe Generale's Investment Banking Chief Steps Down
http://dealbook.nyti…ief-steps-down/
(8) 1/05/12 (UNITED KINGDOM) Chief executive of Saunderson House [Private Bank] steps down
http://www.ftadviser…GM/article.html
(9)1/09/12 (SWITZERLAND) Switzerland's central bank chief resigns
http://www.aljazeera…5612935171.html
(10) 1/12/12 (United Kingdom) Lloyds' head of wholesale quits
http://www.bankingti…holesale-quits/
(11) 1/19/12 (SPAIN) Spanish bank Santander's Americas chief quits
http://www.expatica….its_202395.html
(12) 1/20/12 (JAPAN) Normura's head of wholesale banking quits
http://www.euromoney…king-quits.html
(13) 1/29/12 (NEW ZEALAND) New Zealand Reserve Bank Governor Alan Bollard to Step Down in September
http://www.bloomberg…-september.html
(14) 1/21/12 (Greece) Banks' top negotiator quits Greece, but talks go on
http://www.france24.com/en/20120121-banks-top-negotiator-quits-greece-but-talks-go
(15) 2/06/12 (INDIA) Dhanlaxmi Bank CEO Amitabh Chaturvedi quits:http://www.livemint.com/2012/02/06160111/Dhanlaxmi-Bank-CEO-Amitabh-Cha.HTML
(16) 2/07/12 (INDIA) Falguni Nayar quits Kotak Mahindra Bank
http://articles.econ…hanti-ekambaram
(17) 2/07/12 (IRAN) Iran denies central bank resignation rumor (don't believe until its denied?)
http://finance.yahoo…-164154294.html
(18) 2/09/12 (VATICAN) Four Priests Charged In Vatican Banking Scandal
http://articles.busi…nces-italian-tv
(19) 2/10/12 (INDIA) Tamilnad Mercantile Bank CEO resigns
http://www.business-…resigns/464259/
(20) 2/13/12 (KUWAIT) Kuwait Central Bank CEO resigns
http://www.washingto…rOAR_story.html
(21) 2/14/12 (NICARAQUA) Nicaraqua Central Bank Pres Rosales resigns
http://www.bloomberg…s-amid-row.html
(22) 2/14/12 (UNITED KINGDOM) Social finance pioneer Hayday steps down from Charity Bank
http://www.socialent…wn-charity-bank
(23) 2/15/12 World Bank CEO Zoellick resigns
http://business.time.com/2012/02/15/world-bank-president-zoellick-resigns/
Did the White House tell the World Bank president that he's out?
http://bosco.foreignpolicy.com/posts/2012/02/15/did_the_white_house_tell_the_world_bank_president_that_hes_out
(24) 2/15/12 (SLOVENIA) Slovenia TWO largest Banks CEO's (2) resign
http://www.bloomberg.com/news/2012-02-15/slovenia-s-nova-kreditna-banka-maribor-ceo-plos-resigns.html
(25) 2/15/12 (KENYA) Governor of Kenyan Central Bank to Resign
http://www.centralbanking.com/central-banking/news/2152753/parliamentary-committee-calls-kenyan-governor-resign
(26) 2/16/12 (GHANA) Ken Ofori-Atta steps down as Executive Chair of Databank Group
http://business.thinkghana.com/pages/finance/201202/57429.php
(27) 2/16/12 (SAUDI ARABIA) Saudi Hollandi Banks Managing Director Quits
http://webcache.googleusercontent.com/search?q=cache:ZVfFZypqVIcJ:www.a1saudiarabia.com/4489-saudi-hollandi-banks-md-quits/+&cd=4&hl=en&ct=clnk&gl=us
(28) 2/16/12 (AUSTRALIA) Anz Bank CFO Australia resigns
http://www.proformative.com/news/1470243/cfo-anz-bank-resigns-amid-turmoill
(29) 2/16/12 (AUSTRALIA) Royal Bank of Scotland Austrailan CEO Stephen Williams resigns
http://www.theaustralian.com.au/business/wall-street-journal/andrew-chick-to-lead-royal-bank-of-scotlands-australian-arm/story-fnay3vxj-1226272513981
(30) 2/17/12 (USA) Blankfein out as Goldman Sachs CEO by summer
http://finance.fortune.cnn.com/2012/02/17/gary-cohn-goldman-sachs/
(31) 2/18/12 (PAKISTAN) AJK Bank's executive steps down
http://www.nation.com.pk/pakistan-news-newspaper-daily-english-online/national/18-Feb-2012/ajk-bank-s-executive-steps-down?utm_source=feedburner&utm_medium=feed&utm_campaign=Feed%3A+pakistan-news-newspaper-daily-english-online%2F24hours-news+%28The+Nation+%3A+Latest+News%29
(32) 2/20/12 (RUSSIA) Head of Russian Bank Regulator Steps Down
http://newsley.com/articles/head-of-russian-bank-regulator-steps-down/206711
(33) 2/20/12 (SWITZERLAND) Credit Suisse Chief Joseph Tan resigns
http://www.businessweek.com/news/2012-02-20/credit-suisse-s-private-bank-chief-asian-economist-tan-resigns.html
(34) 2/10/12 (KOREA) Korea Exchange Bank chief steps down
http://english.yonhapnews.co.kr/business/2012/02/10/0503000000AEN20120210005100320.HTML
Source: Eso-news
Infos complémentaires: Merci à Phil.G
Lord James of Blackheath FOUNDATION X UPDATE February 16 2012
http://www.youtube.com/allmoderncons
(CNN) — Arrests made in Italy after discovery of $6 trillion in fake U.S. bonds
http://edition.cnn.com/2012/02/17/world/europe/italy-counterfeit-bonds/index.html?hpt=hp_t3
Resignations Global Banks …. 
Associated Press
| February 15, 2012 - World Bank CEO Zoellick resigns
http://business.time.com/2012/02/15/world-bank-president-zoellick-resigns/
SYDNEY (MarketWatch), by Ross Kelly - February 15, 2012 - Anz Bank CFO Australia resigns
http://www.marketwatch.com/story/anz-bank-cfo-resigns-sparks-management-reshuffle-2012-02-15
Bloomberg Business Week, by Adam Williams and Blake Schmidt – February 15, 2012 -Nicaraqua Central Bank Press Rosales resigns http://www.businessweek.com/news/2012-02-15/nicaragua-central-bank-head-quits-amid-alba-spat-with-ortega.html
Bloomberg Business Week, By Jonathan Burgos – February 20, 2012 – 4 Credit Suisse Chief Joseph Tan resigns
http://www.businessweek.com/news/2012-02-17/credit-suisse-s-private-bank-chief-asian-economist-tan-resigns.html
Mail Online – by Allan Hall and David Williams -18th February 2012 - GERMAN PRESIDENT Christian Ruff resigns
http://www.dailymail.co.uk/news/article-2102524/German-President-Christian-Wulff-forced-resign.html
by Gillian Tan – Royal Bank of Scotland's Australian CEO Stephen Williams resigns
http://blogs.wsj.com/dealjournalaustralia/2012/02/15/rbs-australia-head-to-step-down/
Associated Press, Published: February 13 - Kuwait Central Bank CEO resigns amid political tensions
http://www.washingtonpost.com/business/industries/kuwait-central-bank-chief-resigns-amid-political-tensions/2012/02/13/gIQAcxrOAR_story.html
Bloomberg, by Boris Cerni – Feb 15, 2012 - Slovenia's Two Biggest Banks' CEOs Step Down as Woes Mount
http://www.bloomberg.com/news/2012-02-15/slovenia-s-nova-kreditna-banka-maribor-ceo-plos-resigns.html
Mon, Feb 6 2012 – Bank of India CEO Amitabh Chaturvedi resigns
http://www.livemint.com/2012/02/06160111/Dhanlaxmi-Bank-CEO-Amitabh-Cha.html
Business Standard – Feb 10, 2012 - Tamilnad Mercantile Bank CEO resigns
http://www.business-standard.com/india/news/tamilnad-mercantile-bank-md-resigns/464259/
Reuters – February 21, 2012 - GOLDMAN SACHS CEO Blankenfein to resign (Lloyd Blankfein, Goldman Sachs CEO: I'm Not Stepping Down).
http://www.huffingtonpost.com/2011/05/06/lloyd-blankfein-goldman-s_n_858647.html
Pour être informé des derniers articles, inscrivez vous :